Everyone loves the reception because everyone loves a good party and there isn't a party without good music! There are different ways to make your wedding music romantic, and we have come up with some great ideas.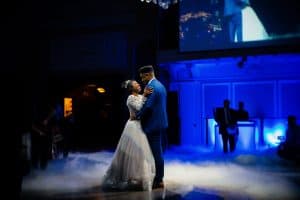 If you want warm, romantic sounds, you can find a cellist to perform at your wedding. Cellists are a fantastic option for live music that will surely be romantic.
From the repertoire of pop songs to classical and folk, cellists can perform different beautiful sounds, and a good one will make the moment magical.
The harp is a great instrument to provide soothing music for your wedding. You can consider hiring a harpist to perform at your wedding.
We advise you to hire a harpist with a lot of wedding experience to get quality services. Although harpists are popular for classical repertoire, they can also be very versatile with their sounds.
Starting your wedding ceremony with the presence of a string quartet will no doubt make your wedding magical.
Whether you want John Legend or Bob Marley or something more traditional, a string quartet will be able to handle it.
DJs are one of the best when you want a mix of genres for your event. Also, DJs don't just play dance music. They know how to set a romantic mood and play songs that will make your beautiful moment as romantic as possible.
You don't need to search for a wedding DJ; Alaska Professional Entertainment is here for you.
APE is a DJ and Entertainment company that can handle weddings from start to finish. We also personalize our services to suit our clients' taste because we understand everyone has unique tastes. Contact us today at [email protected] for romantic and fun wedding music.