Planning a wedding during a pandemic can be very difficult but you don't have to put off your plans. There are a lot of tasks you can tend to right from the comfort of your home.
While in-person meetings with vendors may be difficult due to social distancing, you can connect with them virtually. Below are tips on how to choose vendors to help make your dream wedding a reality!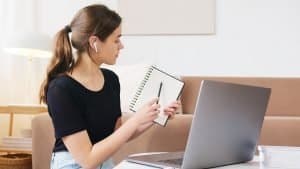 Reach out to other couples who have had their wedding for recommendations on how to go about building a vendor team. If you attend a wedding, see something you like, and want it for your own wedding, simply ask the couple to connect you with their vendor team. Referrals are always reliable.
Check star ratings, the websites the vendors have been featured in, and read what people who hired them are saying about their services. If the positive reviews outweigh the negative, then you may want to consider hiring them.
Online Wedding Venue Tour
You don't have to physically be at a venue to see what it looks like. Many vendors have pictures and details about their venues on their sites.
You can check out the websites of the vendors and see whether anything will catch your interest. If you find one that resonates with you, reach out to a representative for a virtual tour.
Settle for Virtual Communication
Many vendors have a website with their contact details visible to all. Once you find a vendor of your choice, contact them, and schedule a virtual interview.
But before the interview, ensure you have a list of things you want to discuss and ask the vendor. If you're convinced that they are a good choice for you, don't hesitate to secure their services.
Many wedding vendors work together and once you get in touch with one, you can ask for recommendations. This method is very reliable and may even get you a discount.
Your vendor team won't be complete without professional entertainers, of course. In other words, your vendor team is still lacking without wedding entertainers like Alaska Professional Entertainment!
We are a top DJ company that offers great music and entertainment to couples in and around Alaska. We perform at wedding events and turn even the simplest ceremonies into exciting and fun affairs!
Alaska Professional Entertainment welcomes the opportunity to work with other vendors and we can even recommend some great ones for you.
Contact us here or call us at (907) 563-6553 or send a mail to [email protected].