A good wedding playlist makes a fun wedding. There are millions of recorded songs out there and narrowing down all these songs to get a simple wedding playlist isn't exactly an easy task.
Well, a good DJ may be able to help tailor your selection but you may need to give some input to get exactly what you want. Whether you're curating a playlist yourself or enlisting the help of a DJ, the following tips will surely help create a fire playlist.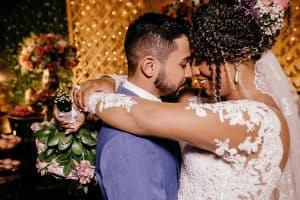 Consider the Atmosphere and Theme
Music plays a huge part in setting the atmosphere. Therefore, take your time to include songs that will set the right atmosphere and amplify the theme of your wedding.
For example, the songs for the dance hour should be upbeat and fast while moments like the first dance or cocktail hour may need a slow song to set a romantic mood.
Sometimes, Popularity Matters
Popular wedding songs are 'popular' for a reason. Even if they have been overplayed at weddings, they still make great additions to wedding playlists anytime. Ensure you include some popular wedding songs for fun and feel-good vibe at your wedding.
A perfect wedding playlist should appeal to the diverse taste of your guests. Don't just do a classic playlist when the young guests may not be able to relate or just play Pop songs when some of your guests probably prefer Jazz. Mix up genres and you'll get a good reaction from everyone in the crowd.
Don't Include Negative Songs
Keep off negative songs off your playlist even if they are popular. Negative songs aren't necessarily songs with offensive or negative meanings. It could be that you have a distaste for some songs because it reminds you of a sad moment or bad memory, or maybe you just don't like it. So, don't play them. It's your wedding and your personal taste matters.
As said earlier, your taste matters. You and your partner are the reason for the wedding and there should be room to fit in songs you find special. Make your music playlist reflect your personality and share your story.
At Alaska Professional Entertainment, we have years of experience helping couples curate a perfect wedding playlist. We get to know our clients one on one so as to create a playlist that reflects their style, taste, and theme.
Reach out to us today or email us at [email protected] to get the best music services for your special day!