The thought of your first dance can make you particularly anxious and nervous. The first dance is a moment that will be embedded in the fondest regions of your mind and heart; a symbolic moment that marks the start of your new life as a couple. And yet, as special as the moment is, it can get a little awkward but that's perfectly normal. It happens to many couples so don't worry yourself over it when your time comes because there are easy ways you can cater to it.  The following tips will help you through your first dance without stress.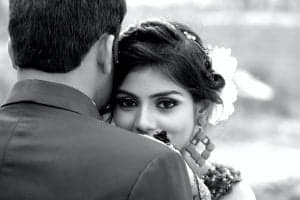 Taking dance lessons may seem like going overboard but it isn't. If you're nervous about your first dance, you can sign up for a dance class where you will have a clear understanding of what to do and not do when you're on the dance floor.
You and your spouse should practice your first dance together before the day, especially if you're not used to dancing together. It will make the situation feel less awkward.
You probably don't want your dance to last up to 20 minutes unless you're a professional dancer. It's best to select a song that won't last long; we recommend 3 minutes. If the song you choose is still too long, ask your DJ to edit it.
Some couples get really anxious about their wedding dance. They find it quite stressful and aren't into it. While a wedding dance is common, it is not a necessity. If you don't feel like doing it, you can skip it. Your guests may not even notice it.
Your first wedding dance is about you and your partner. Both of you should decide on a particular song; something romantic and something special to both of you. It doesn't have to be slow so you can choose an upbeat song if you would prefer that. If you have issues deciding on a song, your DJ can easily help!
At Alaska Professional Entertainment, we make our client's job easy! Based on your taste and preference, we will tailor a playlist that will suit you and your guests. Dream of a fun, lively wedding filled with a lot of amazing music and entertainment? You're at the right place and we can bring those dreams alive! Get in touch with us by calling (907) 563-6553 or visit our website https://gowithape.com/.