When planning for your wedding, it is advised to keep your guests in mind. Their comfort and satisfaction is a priority. While your wedding is about you and you alone, it's also about keeping your guests happy. We have gathered some unique tips to keep your guests happy on your wedding day.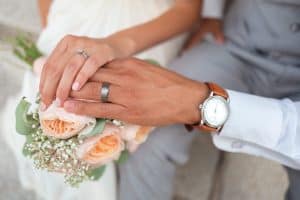 No one loves to feel unwanted at an event. Your guests will love it if you notify them of your wedding beforehand and then, more importantly, send them an invite.
Please don't conclude that since you told them by mouth four months ago, they will remember. Send them a formal invitation or a mail and include every detail there is to know about your wedding.
To keep your guests satisfied, you'll need to have a budget to cater for them. You can start by making a guest list and ensuring your budget can take care of them.
Keeping your guests satisfied also means knowing what will bring them joy. For example, your guests will likely care more about fun entertainment options than about expensive décor. Make a list of things your guests will love and spend more on them.
Your wedding location matters a lot and not just for the aesthetics but for your guests' convenience. Pick something that will be easy to travel, and if it's long-distance, you can offer transportation means.
Also, ensure there is enough space. You don't want your guests all cramped up. If it's indoor, ensure there's proper air ventilation. If it's outdoor, provide shade and sunscreen to beat the heat. Also, ensure that restrooms are available and close by for when nature calls.
More than anything, your guests will have a lot of fun with the entertainment options you provide. Don't forget to make music available!
Music makes every event lively. You can also organize games like dancing chairs, bingos, bouncing castles, photo booth, and more to keep guests engaged and happy.
In need of exceptional music services on your wedding day? Let Alaska Professional Entertainment handle it! We understand how much music can help set the mood and make things fun at your wedding, hence our passion for delivering the best to every client we work with.
Contact us today at [email protected] for an outstanding music experience your guests will always remember.