There are so many things to consider if you intend to throw a flawless outdoor wedding. And we highly approve of outdoor weddings are always so beautiful and refreshing! The scenery, fresh air, photoshoot options, sounds, and much more always make them so pleasant.
Whether you want a wedding under the stars, a wedding on a beach, or a backyard wedding, there are some factors that should be taken into consideration to ensure everything falls in place. Here are some tips for couples who would love a great outdoor wedding.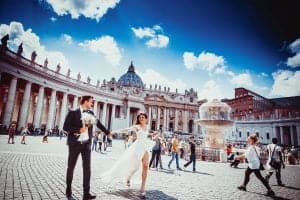 The first thing to plan while setting up an outdoor wedding is to find the perfect venue. Browse through beach venues, winery venues, farm venues, etc. to find the perfect one. You can also tailor your search to your budget, location, and guest size.
Consider the Weather Conditions
An outdoor wedding would obviously be a bad idea during winter. Summer is usually the best time to have one and even then, you must be prepared in case it rains. Spring is also a good time, although it may get chilly during the evening.
Lovely wedding decoration isn't just for indoor weddings. You can light up the scenery by adding lighting, furniture, pillows, grassy lawn neon lights, flowers, etc. to make the space more inviting. But endeavor to always keep the decoration minimal.
Chances are you'd need shade from the sun if your wedding falls in the afternoon. Protect your guests with a tent, umbrellas, or parasols.
Even if you're expecting a few guests, it can be difficult for guests to hear what you're saying. A sound system and audio equipment will make it easy for announcements and music to be heard clearly.
Let the Outdoor Wedding Guide Your Music
The scenery of your wedding space can influence your wedding music choices in a great way. For example, a backyard wedding will do well with folk music.
Speaking of music, your outdoor wedding won't have as much oomph as you would want without excellent music and entertainment, will it? Your outdoor wedding needs Alaska Professional Entertainment!
We are professional wedding entertainers from Alaska and we're more than ready to perform at your ceremony, entertain your guests, and give everyone a night to remember!
Do you seek a flawless and fun wedding ceremony? Reach out to us and we'll help you achieve it! Contact us here or call us on this number: (907) 563-6553. You can also send a mail to [email protected].