You have been planning your wedding for months now and everything is in place. But have you taken the last-minute hitch or the possibility of something going wrong into consideration? It's important to be as prepared for things like this as you can. This entails makeup, wardrobe malfunction, or even a simple headache. Below is a list of things both the bride and groom should have in their emergency kits.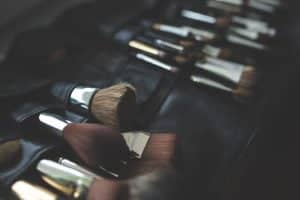 Bottle of Water and Snacks
Due to the excitement and activities of a wedding, brides and grooms have been known to skip meals. It's good to have some water or a sweet and energy-laden snack like a granola bar close to you during your ceremony.
This one is for the bride. With rituals like hugging friends/family, dancing, taking photos, you're definitely going to need a bobby pin or hairspray to keep your hair in place.
Even the most perfect dresses or tuxedos can have a fallen hem or button. A mini sewing kit close at hand will make any wardrobe malfunction easy to fix.
Food may get stuck in your teeth and that instantly makes smiling pretty awkward, regardless of whether you're smiling at people or in photos. Bring along dental floss that can save you from this.
Ibuprofen/Pain Relievers and Band Aids
Headaches and body pain can strike when you least expect them to, thus, it's always a good idea to have a pain reliever with you. Shoes can cause blisters too and a band-aid can cater to that.
Throw some perfumes in your kit to keep yourself smelling great all day. And a deodorant would help to reduce sweat stains.
Except you're very sure about the timing of your period, have sanitary supplies in your emergency kit.
We advise you to pack a mini kit to touch up your makeup, wipe off sweat, and clear makeup smudges.
Make Your Day Perfect!
Everyone wants a stress-free wedding and the best way to achieve one is to prepare for it beforehand. Do that and you can focus on what matters the most: the celebration of the union between you and your loved one.
Heed the above tips and leave the rest to us. We are Alaska Professional Entertainment; expert and professional wedding entertainers. We have all it takes to make your wedding a wonderful and grand affair.
At Alaska Professional Entertainment, we ensure our clients always have the time of their lives, regardless of whether they're hosting a wedding, party, etc. We cater to everything to make the day truly special. From music to entertainment and more, we're ready whenever you are!
Come see on our website, https://gowithape.com, and learn more about us and what we do. We guarantee you'll be more than pleased with what you see.