Want a unique wedding that reflects your taste and persona? We've got tips for you! We love them all and we know you'll love them too. Give them a try and add some unique flair to your wedding!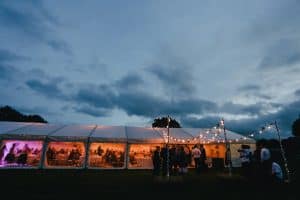 Find a unique location that you find meaningful to you and set a background and decor that reflects your style.
Include Meaningful Details
Think of all the things that will mean a lot to you at your wedding and try to include them. It could be serving your traditional meal, showcasing your hobby in the decor, choreographing a dance routine with your friends, etc.
A photo wall is a great way to tell stories and reflect your style. You can include pictures that celebrate significant milestones in your life, photos of you as kids, photos with your partners, and so on. You can also have a dedicated wall to pay tribute to family members.
Favors are another way to personalize your wedding and, at the same time, make your guests happy. Try to customize favors for your guests that include your favorite things. It could contain wearables, snacks, hairpins, anything thoughtful.
If your guests are traveling down for your wedding, consider engaging them throughout their stay. You can provide a weekend itinerary filled with events they will love to participate in.
Your decor is another way to personalize your wedding. Pick amazing colors, themes, styles and put your stamp on them.
Fashion is one of the best ways to express yourself and reflect your style. Many brides often pick a white outfit because it's considered the standard.
Wear whatever you feel like wearing. Think outside the box and wear something that shows who you are. Fashion isn't limited to your clothes. It could be the shoes, makeup, nails, earrings, hairpins, and more.
Another beautiful way to personalize your wedding is to customize your music playlist. You can start by hiring a DJ and letting them understand your taste and the type of songs you want for your wedding.
Do you want a wedding with amazing music that reflects your taste and keeps guests happy all day? Let APE help you!
Alaska Professional Entertainment is a top choice DJ company for couples who want an exciting and music-filled wedding.  We get to know our clients and tailor our music services to suit their needs.
Contact us today at [email protected] for the best music experience at your wedding.