Every wedding event needs a photographer and it's best if you go for a professional one.  Professional Photographers help capture the entirety of a ceremony in amazing pictures. With their experience, they know which moment to capture, they know the shots to take, and they do their job stealthily so they don't affect the flow of your event.
Today's guest in our vendor spotlight series is Elegante Light Photography, a photography company made of two professionals: Laura and Sharon. They are passionate about creating the wedding stories of their clients and working with them has been nothing short of amazing.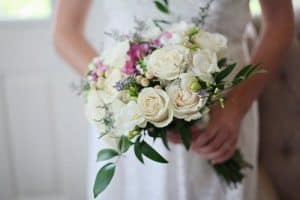 What Makes Their Services Unique?
Every Elegante Light Photography event package includes excellent service from two creative and professional photographers. Laura and Sharon have pre-event planning to set up the event a day before it happens. They also have a post-event viewing to carry you along the process.
Can They Cover A Wedding Outside of Alaska?
Absolutely. People getting married outside Alaska aren't excluded from Elegante Light Photography services. They can always tailor their packages for weddings outside Alaska.
Do They Offer Different Wedding Packages?
They offer different weddings and event packages starting from $1,500. These packages come with 2 photographers, pre-event planning, post-event viewing, edited digital events, printed images, albums, wall art, and other varieties of their unique products.
What of the Quality of Their Services?
Laura and Sharon create magic with their cameras. Their passion is to create high-quality images that tell their clients' wedding stories. They're adept at documenting the important moments of the event.
Laura and Sharon are well-trained; staying abreast of every new technique in photography. You can see their amazing works for yourself by browsing through their portfolio and client reviews on their website at https://www.elegantelight.com/.
If you seek unique wedding pictures for your upcoming wedding, schedule a consultation with Laura and Sharon and start planning right now! At Alaska Professional Entertainment, we understand the need to plan and make your wedding perfect, hence, we spotlight amazing vendors we know would transform your event, and Elegante Light Photography is one of the most amazing we've worked with.
We are a professional DJ company that uses music to entertain and please the crowd at our clients' events. Contact us at (907) 563-6553 or visit our website https://gowithape.com/ and let's get the party started!