One of the biggest choices to make for your wedding is the venue. However, as simple as choosing a venue may seem, it is important to be intentional about your choice. Below are tips to follow to get that perfect wedding location and venue!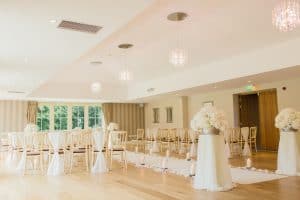 For some couples, they want a venue close to their home or city where guests can easily get to. Others may want a destination wedding in another city, state, or even country. Regardless of the type of wedding you want, always think about the logistics of getting the guests to the venue's location.
Knowing the maximum amount to spend on a venue will aid your search. You, your partner, and loved ones who may be contributing to your wedding should come up with a workable budget. Also, pay attention to venue package types. Some venues provide just space while some provide food, drinks, and even vendors at extra cost.
There are different wedding venues for different wedding styles. A garden wedding? Traditional wedding? Modern wedding? Outdoor wedding? Narrow down your search by identifying the wedding style you want.
The capacity of the venue you pick should cover your guests. You don't want a venue too small to cover the number of guests and you don't want to pay an extravagant price for a venue too big for the said guests when. Come up with an estimate of your guests in order to select the right venue spot.
Have an in-person visit once you find a few venue spots you think will be ideal for your wedding. Touring the space will help you decide if it's right for your wedding or not. You will also get to ask the venue coordinator some questions and inform them of your concerns.
Alaska Professional Entertainment is a DJ and entertainment company with a perfect solution for all your wedding entertainment needs. We personalize our services for all clients so that no matter the venue you choose, or the style you choose, our DJs will make the most of it.
Want a wedding with amazing music and fun? Let APE work for you! Contact us today or call us at (907) 563-6553 or send a mail to [email protected].