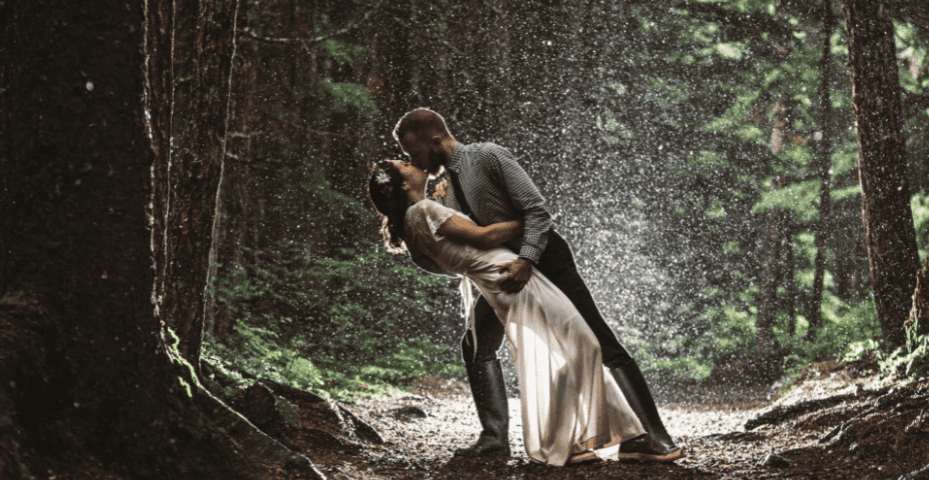 When it comes to planning your wedding and securing some top notch external vendors for your day, choosing the right wedding photographer will be at the very top of your priority list. 
There's so many wonderful, intricate details that go into creating a beautiful effect on the day, but the likelihood is that you might not remember what types of flowers you had in your bouquet in 40 years' time. So you have to place a serious amount of trust in a photographer to capture these special details, as well as the sentimental moments and raw emotions of the day. 
This is why, to help you out with this key detail of your wedding planning, we want to use this week's edition of our spotlight blog posts to showcase the magnificent work of Chugach Peaks Photography. We would recommend the superb work of this professional wedding photographer to any of our clients. 
Joe Conolly, the artist behind Chugach Peaks, is a wedding photographer based in Alaska, who has photographed a staggering number of (almost 2000) weddings. The work that he produces has its own distinct signature style – his online portfolio is filled with shots that have truly captured a moment in time, with authentic unstaged emotions in images of gorgeous compositions and color palettes. 
The team have an evident passion for outdoor photography, and utilize Alaska's magnificent variety of breath taking natural scenery to their advantage. They possess a wonderful eye for using these dramatic backdrops to enhance (rather than overpower) the emotions between the couple, while keeping them at the heart of the image. 
Thanks to the magnificent work of Joe's gifted team, Chugach Peaks now boasts Alaska's largest wedding photo database. So we'd recommend dedicating some time in an afternoon to having a look through this online collection of work, so that you can see exactly what kinds of stunning keepsakes these professionals can provide you with – mementos that you will certainly treasure forever. 
So, now that you've ticked finding a wedding photographer off your to do list, let us move on to the matter of the entertainment for your wedding day. At Alaska Professional Entertainment, like Chugach Peaks, our absolute commitment to the highest levels of professionalism has earnt us our stellar reputation as Alaska's very best wedding DJ and entertainment service. 
We offer outstanding entertainment services to our clients that are always of the very highest quality. So, if you'd like to secure Alaska Professional Entertainment as your wedding day entertainment providers, you can speak to our team here.