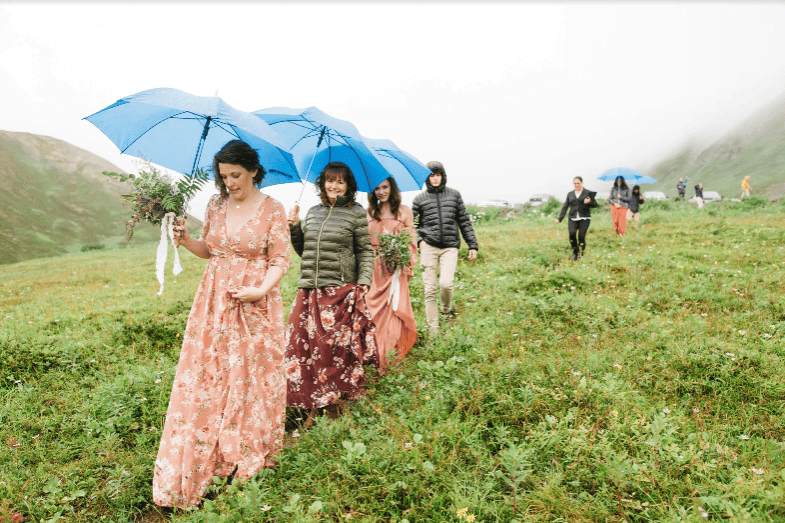 Need a helping hand ticking everything off on your wedding planning to-do list? We can hardly blame you, wedding planning has a pretty solid reputation for being just about the most complex events to plan that there is. A wedding is filled with little details that, although they're gorgeous to experience on the day, don't make your job any easier at this stage. 
Knowing the nature of weddings in this way is why we always recommend that our clients take on a fantastic, professional wedding planner. Wherever you're at with your planning – whether you need an expert to help you out every step of the way, or you just need a hand perfecting the final touches – you can speak to your wedding planner about your requirements, so that they tailor their services to suit your needs. 
No matter how much help you require from them, however, there's no doubt that wedding planners are an absolutely key way to ensuring a flawless ceremony. By gaining the help of an expert in this way, you'll be getting invaluable assistance with everything from the day's key features to the gorgeous little intricacies here and there. Plus, they'll even be able to suggest the addition of stunning elements and design features that you won't have even thought of. 
This is why, in this blog post, we wanted to spotlight the fantastic work of Lorell David, the one woman powerhouse behind I Do! Events. 
Lorrell is the owner of I Do! Events, a gorgeous little wedding planning company that she founded back in 2011, based in Alaska. She knows just about everything there is to know about planning all of the elements that make up a picture-perfect wedding. 
Her packages are designed to suit whatever level of service you need, and they include everything from the start out One Carat Package (where Lorell can provide you with an extra helping hand for your planning, with an online planning tool, quick questions and advice as you go) all the way through to the Three Carat Package, which includes all of the above, plus monthly meetings where you work alongside each other to get everything absolutely perfect. As Lorell puts it, for her this package can be best described as "I'm your BFF for the next year!". 
Check out her online portfolio to see the wonderful range of services that she can offer a couple eagerly awaiting their upcoming wedding. If you're still looking to secure your wedding entertainment, don't hesitate to get in touch with us to learn more about us and what we do. At Alaska Professional Entertainment, we work with all of our clients on a personal level to make their entertainment something entirely unique to them on their special day.