Don't know where and how to start your wedding planning? Let's get you started with the breakdown of the Dos and Don'ts to keep you organized!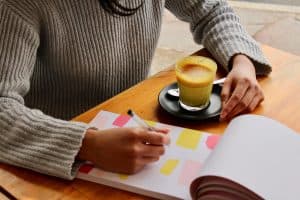 Dos
You need to set up a budget before you proceed to your wedding plans. Allocate funds to different areas of your wedding and try to stick to the budget.
Do Think Twice Before You DIY
DIY is currently a trend. However, you should know that not everyone can handle it. Try to calculate the expense, stress, and time DIY will cost and compare it to what it will cost to get a professional to handle it.
This may seem inconsequential, but couples, especially the brides, often end up with sore heels and feet after the wedding. Start by getting comfortable shoes and rehearsing in them before the day.
Do Hire a Wedding Planner
Wedding planners make things easier, and it's always a good idea to get a professional to handle your wedding planning, especially if you have no experience yourself.
Don't
Don't Delay Booking Your Vendors
It's easy to think the wedding vendors aren't going anywhere. However, it's best not to delay booking to lock in your dream vendors.
Don't Sign A Contract Until You Read The Agreement
The last thing you want is to fight with a vendor because somehow, you misunderstood the agreement terms. Read through the contract carefully, point out parts that aren't clear, AND ensure you're on the same page before signing the dotted lines.
Don't Forget About Your Partner
Often, couples get so carried away with wedding planning that they forget why they were in the first place. Talk to each other, involve your partner in every move and decision and remember to spend quality time together.
Don't Forget To Enjoy Yourself
Have fun. You will put in time, money, and energy planning your wedding, so don't forget to have fun during the process, especially on your special moment!
Need a DJ to bring all the fun you need to enjoy your wedding? Let Alaska Professional Entertainment handle it!
We make it a priority to know our clients one on one and then tailor our services to suit their taste and needs. In other words, hire us, and you're guaranteed an amazing wedding celebration! Contact us today at [email protected]  for the best wedding music services!